Description
Truly the marque of a supercar is this Maserati Inspired Kids Ride on Car.
Sporting all the design elements that make the Maserati the most exciting word in the Italian dictionary, our Ride on Car is as close to the real thing as you can get for your kid.
Gleaming paintwork in striking shades of lacquer finish makes the Ride On Car really stand out among the crowd. And a definite head turner too.
Upgraded with a 50W twin motor that propels the car to a top speed of 5km/h (that's pretty fast in kids' world), the Ride On Car is also adorned with great features that making driving it such great fun. Such as the superb handling courtesy of the four-wheel suspension for stability and hard cornering. Working in tandem with this are the four anti-slip tyres that provide parkway-hugging grip everytime.
Inside, the sports seat comes with a seat belt for safe driving always. But if things do get a little carried away by junior, parents have a remote override control that takes over the driving manually. All the controls are clearly marked out on the dashboard for ease of use. That's even MP3 connectivity for more drive time music on top of the six built-in tunes that comes with the ride. Workable doors with safety locks, horn, headlights and indicator lights that works in sync with the music all help to boost up the fun factor of this exceptional rechargeable runabout.
Suitable for kids three years and above, the Maserati Inspired Kids Ride On Car is surely one of the best gifts ever for your child.
(For children up to 120cm in height and 30kg in weight. Please check car dimensions before purchase.)
Note:
1.Please charge the batter on receiving it even if the battery will not be used in the near future.
2.It is advised to charge the battery EVERY MONTH if not in use for long periods. This is to prevent over-discharging of the battery which will cause irreparable damage to it.
Features
Classic appeal
Stunning lacquer finish
Perfect replica
Upgraded 50W twin motor
Four wheels suspension
Striking headlights
Flashing lights with music
MP3 connection for personal songs
Workable doors with safety lock
Adult remote override control
Sports seat with safety belt
Superb control system
Anti-slip wheels
SAA approved battery charger
Suitable for children 3 years and above
Complies with EN71 Standard Safety of Toys
Specifications
Control mode: Manual or remote
Motor: Motor:50W (2 x 25W)
Speed: 3-8kmh, depending on weight
Speed mode: High / Low
Loading capacity: 30kg
Speed range: 3- 5km/h
Built-in music: Yes
Built-in lights: Yes
Battery: 12V 4.5AH
Operating hours: 1-2 hour per full charge
Charging time: 8 - 12 hours (Full charge)
Age level: 3+ years old
Power indicator: Included
Seat belt: Yes
Maximum user height: 120cm
Overall dimension: 92 x 49 x 43cm
Battery type of remote: AAA
Package Content
1 x Kids Ride On Car
1 x User Manual
1 x Battery Charger
1 x Remote Controller (Batteries are not included)

Under Normal Conditions, Delivery Will Take Between
VIC 3 - 5 working days
NSW, SA, ACT 4 - 8 working days
QLD, NT, WA, TAS 7 - 10 working days
Delivery details will be provided in your confirmation email. please use tracking number to track the delivery status of your order.
PO Box's not accepted.
Learn more
All products come with a 12 month warranty which you may seek a refund or replacement for the product. The following terms and conditions apply to warranty:
Damages due to misuse by the user will not be covered by this warranty.
This warranty does not cover any Cosmetics products, Nails items, Books, Kids Learning Fun books & Skillmatics Educational Games, Botanical Keepsake or Liquid Items.
Damage on Arrival (DOA)
This warranty only applies to items that are broken when arrived or appear to be not functioning on initial usage. The following terms and conditions apply to DOA warranty:
You must check their item(s) and report the damages or faults(pictures or videos) to us by email after receiving the item(s). We reserve the right to refuse any claims made after this time frame or additional charges (postage and handling) may apply.
Please do not return the faulty item to us without our approval.
For More Info Please look at the Refund and Return policy Page.
Click Here
What happens if my item is faulty?
Kartcamel offers a 12 month warranty on all products, unless stated otherwise. Electronics products come with a 3-month warranty. 
You are required to notify Kartcamel within 7 working days in the unlikely event that the item arrives damaged or faulty.
If you would like to process a warranty claim please email us at support@kartcamel.com.au including your order number and as many detailed notes about the fault(s) and also attach some pictures, or possibly a short video clip, of what has happened.
Our warranties team will then assess your claim and be in contact about the next steps. Please do not attempt to return your item without approval.
A refund or replacement will not be provided if products are being misused, mishandled or mistakenly installed. Customers are responsible for following the instructions and advice given by the manufacturers.
What if part of my item is broken or missing?
Kartcamel can often provide replacement parts for your order if something happens to be broken or missing.
Please circle the part(s) which need replacing on the assembly instructions and send us a photo with your order number to support@kartcamel.com.au to ensure the correct parts are sent.
In the event that we cannot source the individual parts for your order we will offer you a full replacement or suitable compensation.
What if it is only minor defect?
If there is a minor defect that you are not happy with please email us at support@kartcamel.com.au including some pictures and our warranty team may be able to process a partial refund to compensate you.
What if I change my mind and don't want the product I ordered?
Note that we cannot accept returns for change of mind reason type. Please choose carefully.
Return Policy:
Who should pay return shipping?
Please Note:
If the item is returned because it's faulty, not as described, or damaged in the post, the seller has to pay return postage costs. However, if the buyers want to return the item for any other reason, they have to pay to send it back.
Do you have another question that's not answered here?
Email us at support@kartcamel.com.au to speak to a customer service representative.
Payment & Security
Payment methods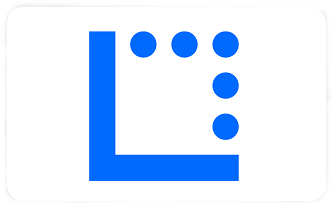 Your payment information is processed securely. We do not store credit card details nor have access to your credit card information.
---