Description
Tired of mowing, weeding and trimming? Backyard or front yard resembles a mud haven or desert patch? How you wish you could have a perfect manicured lawn everyday without the hassles of maintaining it. Now you can with our Prime Turf Synthetic Grass. It looks so real that you can't believe it's artificial. Here's why.
Our synthetic grass is a very exceptional 30mm thick, which gives it the lush touch and feel of natural grass. Plus, the artificial grass is produced with a combination of olive and green straight yarn, beige curl yarn and dark green yarn to present it with realistic hues and tones. The similarity to real grass is uncanny.
The polyethylene (PE) material used to manufacture the turf is chosen for its excellent properties, such as good resistance to wear, minimal moisture absorption and great electrical insulation to name a few. Nothing like those cheaper alternatives that compromise on quality to sell cheaper. Equally important, the backing of the turf encourages quick drainage and holds fast to the ground, even without any taping. The unique characteristics of our turf are only possible because the manufacturing materials are sourced from reputable companies BASF and Sinopec that have proven reliability with their products.
Don't just use our Prime Turf artificial grass for your lawn. Lay it on rooftops, balconies, patios, around swimming pools or even install it on a wall to create a stunning conversational piece. It certainly gives going green a whole new perspective.
Features
Durable and dense multi-purpose grass
30mm thick
Realistic four tone hue
High quality materials
Anti-fade and UV stabilised
Thick backing with drainage
Easy to cut and install
Glued or pegged down
Specifications:
Material: Polyethylene
Pile height: 30mm
Machine gauge: 5/8inch
Tufted Density (d/M2): 14700
Stitch Rate (/10cm): 14
Backing Glue: PP non-woven cloth w/ SBR latex
Yarn Denier (dtex): 12500
Dimension: 10 square meter roll with 1 meter width
Assembly required: No
Please note: The item comes in 1 package
Package Content
1 x 9.5SQM Synthetic Grass

Under Normal Conditions, Delivery Will Take Between
VIC 3 - 5 working days
NSW, SA, ACT 4 - 8 working days
QLD, NT, WA, TAS 7 - 10 working days
Delivery details will be provided in your confirmation email. please use tracking number to track the delivery status of your order.
PO Box's not accepted.
Learn more
All products come with a 12 month warranty which you may seek a refund or replacement for the product. The following terms and conditions apply to warranty:
Damages due to misuse by the user will not be covered by this warranty.
This warranty does not cover any Cosmetics products, Nails items, Books, Kids Learning Fun books & Skillmatics Educational Games, Botanical Keepsake or Liquid Items.
Damage on Arrival (DOA)
This warranty only applies to items that are broken when arrived or appear to be not functioning on initial usage. The following terms and conditions apply to DOA warranty:
You must check their item(s) and report the damages or faults(pictures or videos) to us by email after receiving the item(s). We reserve the right to refuse any claims made after this time frame or additional charges (postage and handling) may apply.
Please do not return the faulty item to us without our approval.
For More Info Please look at the Refund and Return policy Page.
Click Here
What happens if my item is faulty?
Kartcamel offers a 12 month warranty on all products, unless stated otherwise. Electronics products come with a 3-month warranty. 
You are required to notify Kartcamel within 7 working days in the unlikely event that the item arrives damaged or faulty.
If you would like to process a warranty claim please email us at support@kartcamel.com.au including your order number and as many detailed notes about the fault(s) and also attach some pictures, or possibly a short video clip, of what has happened.
Our warranties team will then assess your claim and be in contact about the next steps. Please do not attempt to return your item without approval.
A refund or replacement will not be provided if products are being misused, mishandled or mistakenly installed. Customers are responsible for following the instructions and advice given by the manufacturers.
What if part of my item is broken or missing?
Kartcamel can often provide replacement parts for your order if something happens to be broken or missing.
Please circle the part(s) which need replacing on the assembly instructions and send us a photo with your order number to support@kartcamel.com.au to ensure the correct parts are sent.
In the event that we cannot source the individual parts for your order we will offer you a full replacement or suitable compensation.
What if it is only minor defect?
If there is a minor defect that you are not happy with please email us at support@kartcamel.com.au including some pictures and our warranty team may be able to process a partial refund to compensate you.
What if I change my mind and don't want the product I ordered?
Note that we cannot accept returns for change of mind reason type. Please choose carefully.
Return Policy:
Who should pay return shipping?
Please Note:
If the item is returned because it's faulty, not as described, or damaged in the post, the seller has to pay return postage costs. However, if the buyers want to return the item for any other reason, they have to pay to send it back.
Do you have another question that's not answered here?
Email us at support@kartcamel.com.au to speak to a customer service representative.
Payment & Security
Payment methods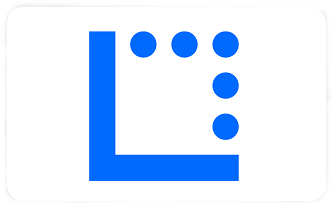 Your payment information is processed securely. We do not store credit card details nor have access to your credit card information.
---