Description
EasyFil™ PLA - Glow in the Dark
EasyFil PLA is a high-end "easy to use" impact modified PLA (Poly-Lactic Acid) type of 3D printer filament which is optimized for FFF / FDM 3D printing technology. EasyFil PLA is tougher and less rigid than standard PLA and its improved filament flowing behaviour and interlayer adhesion make EasyFil PLA an extremely easy to print filament.
Unique features
Very easy to print

Warp-free printing and no deformation after cooling
Improved flowing behaviour and inter-layer adhesion
Good first layer adhesion to several (un)heated print surfaces

Slightly softer than standard PLA resulting in improved strength and impact resistance
Almost odourless processing/printing
Biodegradable
General printing guidelines * 
| | | |
| --- | --- | --- |
| Nozzle size: ≥ 0.15mm | Layer height: ≥ 0.1mm | Flow rate: ± 100% |
| Print temp: ± 180 - 220° C | Print speed: Medium | Retraction: Yes - 5mm |
| Heat bed: ± 0 - 65° C | Fan speed: 50-100% | Experience level: Beginner |
*) Above displayed settings are meant as guidance to find your optimal print settings. These ranges in settings should work for most printers, but please do feel free to experiment outside these ranges if you think it is suitable for your printer. There are a lot of different type of printers, hot-ends and printer offsets that it is extremely difficult to give an overall one-size-fits-all setting.
Abrasiveness
Please be aware that Glow in the Dark filaments contain a relatively high concentration of extremely hard phosphorous particles, which have an abrasive nature.  In general these phosphorous particles will accelerate the nozzle-wear of brass nozzles, much faster than unfilled filaments. We recommend to use nozzles from stainless steel or other hardened alloys.
Filament length
| | | |
| --- | --- | --- |
| ρ: 1.24g/cc | 50 gr coil | 0.75 Kg spool |
| Ø 1.75mm | ± 16.8m | ± 251m |
| Ø 2.85mm | ± 6.3m | ± 95m |
Product export information
| | | |
| --- | --- | --- |
| HS Code: 39169090 | Description: Monofilament | Country of origin: the Netherlands |
Under Normal Conditions, Delivery Will Take Between
VIC 3 - 5 working days
NSW, SA, ACT 4 - 8 working days
QLD, NT, WA, TAS 7 - 10 working days
Delivery details will be provided in your confirmation email. please use tracking number to track the delivery status of your order.
PO Box's not accepted.
Learn more
All products come with a 12 month warranty which you may seek a refund or replacement for the product. The following terms and conditions apply to warranty:
Damages due to misuse by the user will not be covered by this warranty.
This warranty does not cover any Cosmetics products, Nails items, Books, Kids Learning Fun books & Skillmatics Educational Games, Botanical Keepsake or Liquid Items.
Damage on Arrival (DOA)
This warranty only applies to items that are broken when arrived or appear to be not functioning on initial usage. The following terms and conditions apply to DOA warranty:
You must check their item(s) and report the damages or faults(pictures or videos) to us by email after receiving the item(s). We reserve the right to refuse any claims made after this time frame or additional charges (postage and handling) may apply.
Please do not return the faulty item to us without our approval.
For More Info Please look at the Refund and Return policy Page.
Click Here
What happens if my item is faulty?
Kartcamel offers a 12 month warranty on all products, unless stated otherwise. Electronics products come with a 3-month warranty. 
You are required to notify Kartcamel within 7 working days in the unlikely event that the item arrives damaged or faulty.
If you would like to process a warranty claim please email us at support@kartcamel.com.au including your order number and as many detailed notes about the fault(s) and also attach some pictures, or possibly a short video clip, of what has happened.
Our warranties team will then assess your claim and be in contact about the next steps. Please do not attempt to return your item without approval.
A refund or replacement will not be provided if products are being misused, mishandled or mistakenly installed. Customers are responsible for following the instructions and advice given by the manufacturers.
What if part of my item is broken or missing?
Kartcamel can often provide replacement parts for your order if something happens to be broken or missing.
Please circle the part(s) which need replacing on the assembly instructions and send us a photo with your order number to support@kartcamel.com.au to ensure the correct parts are sent.
In the event that we cannot source the individual parts for your order we will offer you a full replacement or suitable compensation.
What if it is only minor defect?
If there is a minor defect that you are not happy with please email us at support@kartcamel.com.au including some pictures and our warranty team may be able to process a partial refund to compensate you.
What if I change my mind and don't want the product I ordered?
Note that we cannot accept returns for change of mind reason type. Please choose carefully.
Return Policy:
Who should pay return shipping?
Please Note:
If the item is returned because it's faulty, not as described, or damaged in the post, the seller has to pay return postage costs. However, if the buyers want to return the item for any other reason, they have to pay to send it back.
Do you have another question that's not answered here?
Email us at support@kartcamel.com.au to speak to a customer service representative.
Payment & Security
Payment methods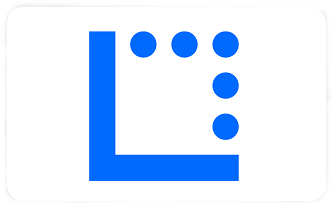 Your payment information is processed securely. We do not store credit card details nor have access to your credit card information.
---