Description
Recovery, comfort, pressure relief, unzip and wash cover, does not deflate.
IDEAL FOR: after childbirth, haemorrhoid sufferers or lower back pain.
Coccyx oval shaped doughnut cushion with a voided centre. Made with high resilience foam for support that comfortably conforms to your body contours and reduces pressure to the area of discomfort.
Description:
The round, oval shape of the coccyx donut cushion allows you a superior fit for chairs, car seats, office chairs, planes or wheelchairs.
Beautifully soft cover is easily removable and easy to wash with the rest of your laundry.
Original DJMed doughnut coccyx cushion can help ease chronic pain in your lower back and assist with a bruised or even fractured tailbone. It is also highly favored for maternity use, during pregnancy and post delivery conditions and offers much favored relief to haemorrhoid sufferers.
Ring donut cushion cover: easily removable and washable
Donut pillow is helpful with relieving pressure and discomfort especially during or post-surgery, pregnancy or trauma and gives much relief to haemorrhoid sufferers.
Specifications:
| | |
| --- | --- |
| Height | 6cm |
| Width | 40cm |
| Length | 48cm |
Customer Questions:
Does this cushions fit on an economy airplane seat?
The great thing about this cushion that I found is that it fits horizontally and vertically. It is a bit narrower in vertical but still works and definitely would fit in an airplane seat. Horizontal placement might also fit, but I'm not as sure. It does fit horizontally in a regular chair in my home office.
Is the removable cover safe in the washing machine for easy cleaning?
Yes and very easy, wash on gentle setting and hang dry.
Is this cushion ok to use in a car?
Yes, absolutely, easy to use where ever space permit.
How does the firmness compare with the inflatable type? Seems like foam would just flatten out with all your weight on it.
The cushion is very firm and doesn't flatten, but still a lot more comfortable and more supportive then the inflatable I tried previously. Also it does not deflate thought the day.
What does work to take pressure off your bottom from having a bedsore?
Yes, depending on the exact position of the bedsore you may have to adjust your positioning.
Estimated Arrival:
VIC 3 - 5 working days
NSW, SA, ACT 4 - 8 working days
QLD, NT, WA, TAS 7 - 10 working days
PO Box's not accepted.
Learn more
Payment & Security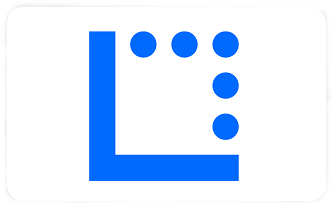 Your payment information is processed securely. We do not store credit card details nor have access to your credit card information.