Description
The Giantz Plasma Cutter offers professional quality plasma welding with results that matter. It features IGBT DC inverter technology that allows a huge increase in duty cycle, deep penetration and a smooth finish. The machine delivers a high temperature plasma stream that effortlessly cuts through all electrically conductive materials such as steel, cast iron, stainless steel, copper and brass. Fact is, what you get is powerful, fast and accurate cutting with touch HF contact start function that enables the torch tip to be placed directly on the work piece throughout the cutting process. The output current is adjustable between 20A and 60A to produce flawless results with a wide range of applications including sheet metal fabrication, site work, automotive repairs and other repair and maintenance works. Plus, the advanced cooling system with its large fan and radiator also ensure that heat is dissipated easily for better performance and durability. Not least, safety is never taken for granted as the plasma cutter is protected from overloading current, overheating and over/under voltage situations It also complies with current Australian standards and is SAA, EMC, CE and C-Tick certified.
NOTE: This item comes with a 15A plug and requires a current converter adaptor for use with 10A sockets.
Features:
Compact and lightweight
HF contact start technology
Outstanding duty cycle
Super stable arc force
IGBT inverter technology
Super stable DC inverter technology
Current stablisation and auto increase
Industry-standard DIN sockets
Adjustable output current range 20A to 60A
Outstanding 30,000 MTPF hours cooling
Overheating, over current, and over/under voltage protection
SAA, EMC, CE and C-Tick certified
Specifications:
Power Voltage: Single Phase 220-240V ±15%, 50Hz
Power Plug: 15A AU Standard
Output Current Range: 20A – 60A
Efficiency: 85%
Power Factor: COS 0.93
Duty Cycle: 30% @ 60A, 60% @ 40A
Cut Thickness: 1-12mm
Shell Protection Grade: IP21
Power Cord Length: 1.8m
Plasma Torch Length: 4m
Earth Clamp Cable Length: 1.2m
Generator Recommended: 7.5kVA (real power)
Net Weight 6.4kg
Dimensions: 39cm x 17cm x 28.5cm
Colour: Black and red
Product Contents:
Giantz plasma cutterx 1
Plasma torch with accessories x 1
Earth Clamp Lead x 1
Welding Mask
Wire Brush x 1
User Manual x 1
Under Normal Conditions, Delivery Will Take Between
VIC 3 - 5 working days
NSW, SA, ACT 4 - 8 working days
QLD, NT, WA, TAS 7 - 10 working days
Delivery details will be provided in your confirmation email. please use tracking number to track the delivery status of your order.
PO Box's not accepted.
Learn more
All products come with a 12 month warranty which you may seek a refund or replacement for the product. The following terms and conditions apply to warranty:
Damages due to misuse by the user will not be covered by this warranty.
This warranty does not cover any Cosmetics products, Nails items, Books, Kids Learning Fun books & Skillmatics Educational Games, Botanical Keepsake or Liquid Items.
Damage on Arrival (DOA)
This warranty only applies to items that are broken when arrived or appear to be not functioning on initial usage. The following terms and conditions apply to DOA warranty:
You must check their item(s) and report the damages or faults(pictures or videos) to us by email after receiving the item(s). We reserve the right to refuse any claims made after this time frame or additional charges (postage and handling) may apply.
Please do not return the faulty item to us without our approval.
For More Info Please look at the Refund and Return policy Page.
Click Here
What happens if my item is faulty?
Kartcamel offers a 12 month warranty on all products, unless stated otherwise. Electronics products come with a 3-month warranty. 
You are required to notify Kartcamel within 7 working days in the unlikely event that the item arrives damaged or faulty.
If you would like to process a warranty claim please email us at support@kartcamel.com.au including your order number and as many detailed notes about the fault(s) and also attach some pictures, or possibly a short video clip, of what has happened.
Our warranties team will then assess your claim and be in contact about the next steps. Please do not attempt to return your item without approval.
A refund or replacement will not be provided if products are being misused, mishandled or mistakenly installed. Customers are responsible for following the instructions and advice given by the manufacturers.
What if part of my item is broken or missing?
Kartcamel can often provide replacement parts for your order if something happens to be broken or missing.
Please circle the part(s) which need replacing on the assembly instructions and send us a photo with your order number to support@kartcamel.com.au to ensure the correct parts are sent.
In the event that we cannot source the individual parts for your order we will offer you a full replacement or suitable compensation.
What if it is only minor defect?
If there is a minor defect that you are not happy with please email us at support@kartcamel.com.au including some pictures and our warranty team may be able to process a partial refund to compensate you.
What if I change my mind and don't want the product I ordered?
Note that we cannot accept returns for change of mind reason type. Please choose carefully.
Return Policy:
Who should pay return shipping?
Please Note:
If the item is returned because it's faulty, not as described, or damaged in the post, the seller has to pay return postage costs. However, if the buyers want to return the item for any other reason, they have to pay to send it back.
Do you have another question that's not answered here?
Email us at support@kartcamel.com.au to speak to a customer service representative.
Payment & Security
Payment methods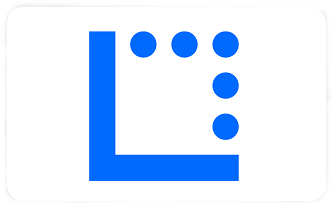 Your payment information is processed securely. We do not store credit card details nor have access to your credit card information.
---