Description
The GIANTZ Submersible Water Pump is ideal for draining flooded areas or emptying water tanks, pools and spas. Powered by a highly efficient 1800W motor, the Pump can create a maximum head of 12.5m while underwater, clearing the water at a class-leading rate of 24,000litres/hr.
The Pump can function at a depth of up to eight metres and is suitable for both clean and dirty water removal. It has a multi-outlet fitting to suit up to three different pipe sizes and the entire unit is crafted from durable stainless steel and sealed water tight. The Pump also features thermal overload protection to prevent damage to its internal components. It will automatically shut down when critical operating temperature is breached.
A handle allows for easy carrying and an automatic float switch helps to prevent the Pump from running dry. Not least, a 10m cable allows the Pump to be used at a distant and it comes with an Australian Standards compliant 3-pin plug.
Don't hesitate with the work. Order your GIANTZ Submersible Water Pump today.
Please note: This pump is not intended to be used in the water mixed with fibrous or corrosive material or water containing chemicals or sand water.
Features
* Rust resistant stainless steel body
* Fully submersible
* Upgraded 1800W motor
* 24,000L/H class leading flow rate
* Automatic on/off float switch to prevent run dry
* Adjustable float switch to suit different water level
* Thermal & Overload protection
* 3-size outlet fitting for different size pipes
* Suitable for both clean and dirty water
* Waterproof sealed
Specifications
* Rated power: 1800W
* Voltage/ Frequency: 220-240V/ 50Hz
* Maximum pump rate: 24,000L/H
* Maximum delivery height: 12.5 metres
* Maximum submersion depth: 8 metres
* Maximum grain/ particle size: 35mm
* Maximum debris size: 35mm
* Power cable: 10 metres
* Outlet fitting size: 1" (25mm), 1.25" (32mm), 1.5" (38mm)
* Overall dimension: 24 x 35cm approx.
Package Contents
1 x 1800W Submersible Pump
1 x User Manual
Under Normal Conditions, Delivery Will Take Between
VIC 3 - 5 working days
NSW, SA, ACT 4 - 8 working days
QLD, NT, WA, TAS 7 - 10 working days
Delivery details will be provided in your confirmation email. please use tracking number to track the delivery status of your order.
PO Box's not accepted.
Learn more
All products come with a 12 month warranty which you may seek a refund or replacement for the product. The following terms and conditions apply to warranty:
Damages due to misuse by the user will not be covered by this warranty.
This warranty does not cover any Cosmetics products, Nails items, Books, Kids Learning Fun books & Skillmatics Educational Games, Botanical Keepsake or Liquid Items.
Damage on Arrival (DOA)
This warranty only applies to items that are broken when arrived or appear to be not functioning on initial usage. The following terms and conditions apply to DOA warranty:
You must check their item(s) and report the damages or faults(pictures or videos) to us by email after receiving the item(s). We reserve the right to refuse any claims made after this time frame or additional charges (postage and handling) may apply.
Please do not return the faulty item to us without our approval.
For More Info Please look at the Refund and Return policy Page.
Click Here
What happens if my item is faulty?
Kartcamel offers a 12 month warranty on all products, unless stated otherwise. Electronics products come with a 3-month warranty. 
You are required to notify Kartcamel within 7 working days in the unlikely event that the item arrives damaged or faulty.
If you would like to process a warranty claim please email us at support@kartcamel.com.au including your order number and as many detailed notes about the fault(s) and also attach some pictures, or possibly a short video clip, of what has happened.
Our warranties team will then assess your claim and be in contact about the next steps. Please do not attempt to return your item without approval.
A refund or replacement will not be provided if products are being misused, mishandled or mistakenly installed. Customers are responsible for following the instructions and advice given by the manufacturers.
What if part of my item is broken or missing?
Kartcamel can often provide replacement parts for your order if something happens to be broken or missing.
Please circle the part(s) which need replacing on the assembly instructions and send us a photo with your order number to support@kartcamel.com.au to ensure the correct parts are sent.
In the event that we cannot source the individual parts for your order we will offer you a full replacement or suitable compensation.
What if it is only minor defect?
If there is a minor defect that you are not happy with please email us at support@kartcamel.com.au including some pictures and our warranty team may be able to process a partial refund to compensate you.
What if I change my mind and don't want the product I ordered?
Note that we cannot accept returns for change of mind reason type. Please choose carefully.
Return Policy:
Who should pay return shipping?
Please Note:
If the item is returned because it's faulty, not as described, or damaged in the post, the seller has to pay return postage costs. However, if the buyers want to return the item for any other reason, they have to pay to send it back.
Do you have another question that's not answered here?
Email us at support@kartcamel.com.au to speak to a customer service representative.
Payment & Security
Payment methods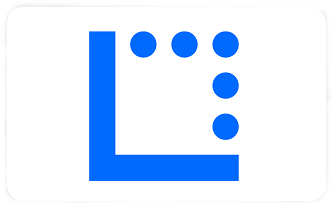 Your payment information is processed securely. We do not store credit card details nor have access to your credit card information.
---