Description
Filtered, clean and pure water on demand. With the Devanti Countertop Water Cooler, it could not be any easier. The large 22-litre water purifier container ensures that ample drinking water is always on call without hassle. Better still, the food-grade plastic container is refillable to ensure you can always have water anytime without having to wait for delivery of bottled water. Thanks to its 6-stage filtration system with two replacement filters that ensures your water tastes great and free of harmful chemicals and impurities. The cooler comes with three taps to deliver water at hot, cold or room temperature options. Plus, the cooler also comes with a smart detachable water guide plate that allows you to use bottled water if needed. The cooler is designed for safe use with protection against overheating, over-current, drying out and electric shocks. Not least, the cooler can be placed on any counter top for convenient use and the anti-slip feet ensure that the ensemble stays firmly in place.
*Note: Before using water cooler, please fill in water first and then switch it on to prevent any dispenser malfunction.
Features
*Fits on countertop/ benchtop
*22L water filter container
*Electronic cooling technology
*Food-grade plastic
*6-stage filtration system
* (Come with two replacement filters)
*Purifies up to 3000L tap water
*Removes impurities and odours
*Mineralises water to correct pH level
*Three taps
* Cold, hot and room temperature water spouts
*LED indicators
*Hot/cold water on/off switch
*Removable water guide plate and drip tray
*Anti-slip feet
*Over-current protection
*Electric-shock protection
*Anti-dry protection
*Overheat safety protection
*Smart water guide plate
*(Note: Plug in water guide plate when using bottled water. Unplug it when using water filter container.)
***Note: To prevent water leakage, insert the valve correctly into the ball float before attaching the ball float to the water bottle. Please watch the video: https://www.i-wholesale.com.au/ebay_description_pic/Video/WD-BP-F22B.mp4
Specification
*Brand: Devanti
*Bottle load type: Top-loading
*Control type: Push button
*Container capacity: 22 litres
*Material: Metal and plastic
*Filtration system: 6-stage
*Filtration elements: Activated carbon/ Red mineral balls/ White mineral balls/ Ceramic/ Filter cloths
*Voltage: 220-240V
*Frequency: 50/60Hz
*Heating power: 500W
*Cooling power: 65W
*Three taps: Hot/ Cold/ Room temperature
*Hot water tank: 1.1L
*Heating Capacity: 5L per hour
*Hot water temperature: 80- 95 degree centigrade
*Cold water tank: 3L
*Cooling Capacity: 1L per hour
*Cold water temperature: 13 - 15 degree centigrade
*Colour: White
*Overall dimensions:
*Water dispenser: 31cm x 30.5cm x 52cm
*Water purifier container: 28cm x 28cm x 55cm
*Water filter: 8cm x 18.5cm
*Cable length: 163cm
Package Content
1 x Water Dispenser
1 x Water Filter Container
2 x Replacement Filter
1 x Bonus Filter Cloth (4 different types)
1 x User Manual
Under Normal Conditions, Delivery Will Take Between
VIC 3 - 5 working days
NSW, SA, ACT 4 - 8 working days
QLD, NT, WA, TAS 7 - 10 working days
Delivery details will be provided in your confirmation email. please use tracking number to track the delivery status of your order.
PO Box's not accepted.
Learn more
All products come with a 12 month warranty which you may seek a refund or replacement for the product. The following terms and conditions apply to warranty:
Damages due to misuse by the user will not be covered by this warranty.
This warranty does not cover any Cosmetics products, Nails items, Books, Kids Learning Fun books & Skillmatics Educational Games, Botanical Keepsake or Liquid Items.
Damage on Arrival (DOA)
This warranty only applies to items that are broken when arrived or appear to be not functioning on initial usage. The following terms and conditions apply to DOA warranty:
You must check their item(s) and report the damages or faults(pictures or videos) to us by email after receiving the item(s). We reserve the right to refuse any claims made after this time frame or additional charges (postage and handling) may apply.
Please do not return the faulty item to us without our approval.
For More Info Please look at the Refund and Return policy Page.
Click Here
What happens if my item is faulty?
Kartcamel offers a 12 month warranty on all products, unless stated otherwise. Electronics products come with a 3-month warranty. 
You are required to notify Kartcamel within 7 working days in the unlikely event that the item arrives damaged or faulty.
If you would like to process a warranty claim please email us at support@kartcamel.com.au including your order number and as many detailed notes about the fault(s) and also attach some pictures, or possibly a short video clip, of what has happened.
Our warranties team will then assess your claim and be in contact about the next steps. Please do not attempt to return your item without approval.
A refund or replacement will not be provided if products are being misused, mishandled or mistakenly installed. Customers are responsible for following the instructions and advice given by the manufacturers.
What if part of my item is broken or missing?
Kartcamel can often provide replacement parts for your order if something happens to be broken or missing.
Please circle the part(s) which need replacing on the assembly instructions and send us a photo with your order number to support@kartcamel.com.au to ensure the correct parts are sent.
In the event that we cannot source the individual parts for your order we will offer you a full replacement or suitable compensation.
What if it is only minor defect?
If there is a minor defect that you are not happy with please email us at support@kartcamel.com.au including some pictures and our warranty team may be able to process a partial refund to compensate you.
What if I change my mind and don't want the product I ordered?
Note that we cannot accept returns for change of mind reason type. Please choose carefully.
Return Policy:
Who should pay return shipping?
Please Note:
If the item is returned because it's faulty, not as described, or damaged in the post, the seller has to pay return postage costs. However, if the buyers want to return the item for any other reason, they have to pay to send it back.
Do you have another question that's not answered here?
Email us at support@kartcamel.com.au to speak to a customer service representative.
Payment & Security
Payment methods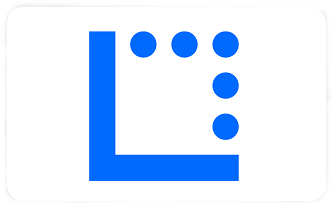 Your payment information is processed securely. We do not store credit card details nor have access to your credit card information.
---