Description
It is no more in the realm of science fiction. Realise your creativity and imagination with our Creality CR-10S Pro V2 3D Printer. Simple to use and assemble, our 3D printer makes for a high-precision printing process. Utilising advanced technology, the printer features an independently developed motherboard for finer printing; and ensures that the distance between the print nozzle and platform remains uniform with the upgraded BL Touch auto levelling sensor. The digital touch screen allows you to set your printing parameters with minimum hassle and the printer is also designed to resume printing in the event of power outage. The teflon tube in the hot end that is resistant to high temperatures and the Bondtech double-gear extrusion mechanism both make for faster and smoother feeding. The platform sticker is removable, and the heated build platform only takes 5 minutes to heat up to production temperature. Most importantly, the printer has a large printing size so that you can bring more of your ideas to life.
Features:

Large printing size

High precision

BL Touch auto levelling

Digital HD touch screen

Heated build platform

Double-gear extrusion structure

Teflon feeding tube

Filament shortage detection

Dual screw rod-driven

Resume printing after power outage

Stable power supply

Removable platform sticker

Adjustable print speed

Connects with PC online or micro SD card offline

Easy assembly
Specifications:

Brand: Creality 3D

Power: 480W

Voltage: 220-240V, 50Hz

Printing size: 300mm x 300mm x 400mm

Modelling technology: FDM (Fused Deposition Modelling)

Max travelling speed: 180mm/s

Filament diameter: 1.75mm

Printing filament: PLA, ABS, TPU, WOOD, FLEXIBLE, Carbon fibre, etc.

Working mode: USB cable (online compatible) or SD card (offline)

File format: STL, OBJ, AMF

Slicing software: Cura, Repetier-Host , Simplify 3D

Modelling software: PROE, Solid-works, UG, 3d Max, Rhino 3D design software, etc.

Layer thickness: 0.1-0.4mm

Nozzle diameter: 0.4mm

Precision: ±0.1mm

Input: AC 100-240V 50-60Hz

Output: DC 24V 21A

Max nozzle temperature: 255°C

Max platform temperature: 100°C
Package Contents:

1 x Creality CR-10S Pro V2 3D printer

1 x User Manual
Estimated Arrival:
VIC 3 - 5 working days
NSW, SA, ACT 4 - 8 working days
QLD, NT, WA, TAS 7 - 10 working days
PO Box's not accepted.
Learn more
Payment & Security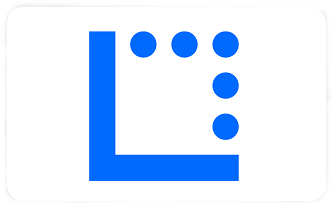 Your payment information is processed securely. We do not store credit card details nor have access to your credit card information.