Description
Use a multi-level approach to filtration and filter your tank water with our Giantz Aquarium Filter. This external filter is designed to be positioned outside of the tank and draw water into the filter through an inlet tube and return the water via an outlet tube.
Suitable for both freshwater and saltwater aquariums sized up to 500 litres, this type of external filter avoids the need for an unsightly filter inside the tank. It runs on 55W power for energy-efficient operation and has a flow rate of up to 2400L/h. The 4-level stackable filter design means you can create a filtration system to suit your needs, by using all or some tiers and filling with your preferred media (bonus media included). Designed with a tight cap lock with no need to worry about leaks and coming with a full set of accessories, it is very easy to set up without any specialised tools required.
Once you start filtering your tank, you will begin to see clearer and purer waters and be able to take active control over your water characteristics. Best of all, it has a built-in UV steriliser light to expose passing water to lethal doses of ultraviolet and effectively kill many microorganisms.
Features

Efficient external filter with up to 2400L/h flow rate

UV light sterilisation to eliminate harmful microbes

Suits both freshwater and saltwater aquariums

Suitable for aquarium tanks of up to 500 litres

Ultra-fine 4-stage filtering basket

Bonus filter media: Bio-ball, ceramic rings and active carbon – RRP $59

Low power consumption

Tight cap lock to prevent leakage

Complete set of accessories: Pump, hoses, pipes and media

Easy-install inlet and outlet connectors with flow control switch


Specifications:

Voltage: 240V/50Hz

Filter power: 55W

UV power: 9W

Maximum height: 2.5m

Flow rate: Up to 2400L/h

Inlet size: 19mm

Outlet size: 25mm

Hose size: 2x φ1.5cm x 180cm

Overall dimensions: 29cm x 29cm x 48.5cm


Package Content

1 x External Filter

3 x Filter Media

1 x Pipe Set

2 x Hose

Under Normal Conditions, Delivery Will Take Between
VIC 3 - 5 working days
NSW, SA, ACT 4 - 8 working days
QLD, NT, WA, TAS 7 - 10 working days
Delivery details will be provided in your confirmation email. please use tracking number to track the delivery status of your order.
PO Box's not accepted.
Learn more
All products come with a 12 month warranty which you may seek a refund or replacement for the product. The following terms and conditions apply to warranty:
Damages due to misuse by the user will not be covered by this warranty.
This warranty does not cover any Cosmetics products, Nails items, Books, Kids Learning Fun books & Skillmatics Educational Games, Botanical Keepsake or Liquid Items.
Damage on Arrival (DOA)
This warranty only applies to items that are broken when arrived or appear to be not functioning on initial usage. The following terms and conditions apply to DOA warranty:
You must check their item(s) and report the damages or faults(pictures or videos) to us by email after receiving the item(s). We reserve the right to refuse any claims made after this time frame or additional charges (postage and handling) may apply.
Please do not return the faulty item to us without our approval.
For More Info Please look at the Refund and Return policy Page.
Click Here
What happens if my item is faulty?
Kartcamel offers a 12 month warranty on all products, unless stated otherwise. Electronics products come with a 3-month warranty. 
You are required to notify Kartcamel within 7 working days in the unlikely event that the item arrives damaged or faulty.
If you would like to process a warranty claim please email us at support@kartcamel.com.au including your order number and as many detailed notes about the fault(s) and also attach some pictures, or possibly a short video clip, of what has happened.
Our warranties team will then assess your claim and be in contact about the next steps. Please do not attempt to return your item without approval.
A refund or replacement will not be provided if products are being misused, mishandled or mistakenly installed. Customers are responsible for following the instructions and advice given by the manufacturers.
What if part of my item is broken or missing?
Kartcamel can often provide replacement parts for your order if something happens to be broken or missing.
Please circle the part(s) which need replacing on the assembly instructions and send us a photo with your order number to support@kartcamel.com.au to ensure the correct parts are sent.
In the event that we cannot source the individual parts for your order we will offer you a full replacement or suitable compensation.
What if it is only minor defect?
If there is a minor defect that you are not happy with please email us at support@kartcamel.com.au including some pictures and our warranty team may be able to process a partial refund to compensate you.
What if I change my mind and don't want the product I ordered?
Note that we cannot accept returns for change of mind reason type. Please choose carefully.
Return Policy:
Who should pay return shipping?
Please Note:
If the item is returned because it's faulty, not as described, or damaged in the post, the seller has to pay return postage costs. However, if the buyers want to return the item for any other reason, they have to pay to send it back.
Do you have another question that's not answered here?
Email us at support@kartcamel.com.au to speak to a customer service representative.
Payment & Security
Payment methods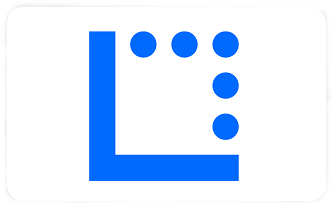 Your payment information is processed securely. We do not store credit card details nor have access to your credit card information.
---